Residential Property Inspection Services
In addition to pre-purchase home inspections, HomePro Inspection, Inc offers some additional services to complement our home inspection business that add value to the services you need and want.  
Home Inspection for Buyers in Chattanooga, TN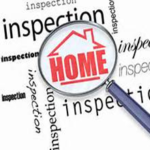 A home inspection for buyers of a home is the most common type of home inspection performed. When HomePro Inspection Inc performs a home inspection, it is conducted to the State of Tennessee Home Inspection Standards as well as the American Society of Home Inspectors (ASHI) Standards and will be conducted by ASHI Certified, State Licensed Inspector Roger Williamson.
When you make your offer to purchase a home, it should be contingent on a satisfactory home inspection. Allow yourself 10-14 calendar days to schedule your inspection and review the prepared written report. HomePro Inspection recommends that you interview prospective home inspectors before you make your offer to purchase a home.  This way you already know your first and second choice for a home inspector when your purchase contract gets accepted. Schedule your buyer's home inspection in Chattanooga the same day your contract is accepted. Wait to schedule your home inspection and you may get stuck with an inexperienced inspector.
Pre-Listing Inspections in Chattanooga

A home inspection for the seller or a pre-listing inspection can be a good investment for a seller. A properly inspected and repaired home will sell sooner and shows prospective buyers that you have good intentions gaining their trust. HomePro Inspection recommends that sellers consider scheduling a pre-listing inspection in Chattanooga if:
1) Seller has owned the home for more than 10 years.
2) Seller did not have the home inspected when purchased.
3) Seller does not know the current condition of the home such as a widower, estate or landlord selling a home.
There are some significant benefits of having a home inspected before listing it:
1) Seller chooses what they want to repair and discloses remaining items that they do not want to repair. Buyers typically do not request that a disclosed item be repaired after the price has been agreed upon. The purpose of disclosing the item is to make the buyer aware of the issue before they make their offer.
2) Seller chooses how the repair is to be completed rather than the buyer telling the seller how to repair the home.
3) Buyers are much more confident in the transaction when they are more knowledgeable about the home they are buying upfront.

Infrared Thermography is an important part of the home inspection process for buyers and sellers. You pay no additional fee for the use of the infrared camera as part of the process. It is critical to understand that infrared thermography measures temperature only and not moisture. While many wet areas will be cooler this is not always the case. Infrared does not replace a moisture meter. More importantly, when anyone tells you that infrared is used to discover moisture you should realize that that is not true. Infrared thermography distinguishes cooler areas from warmer areas only. This information is useful to determine which areas should be further evaluated in a residential property inspection by the proper tools such as a moisture meter to determine if the area is WET. or NOT.
Irrigation Lawn Sprinkler Inspection

An irrigation lawn sprinkler system inspection is available, if desired, for home buyers purchasing a home that has an installed irrigation system. This service is performed during a home inspection appointment for an additional $80 fee. An irrigation system inspection is a visual inspection of the irrigation system as it is found when the irrigation is inspected. Operational irrigation system conditions are preferred. An operational irrigation system is in service, not winterized and will come on when using the controls in the manual setting. If the irrigation system is operational when inspected the client will get the most information from the visual inspection. It is important to understand that an irrigation visual inspection does not include de-winterizing or otherwise putting the irrigation system back in service.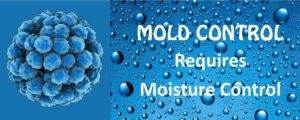 For most homes, mold inspection or mold testing as part of a pre-listing inspection or a home inspection may not be necessary. If the home is dry, then normal mold growth should be well controlled already. For homes that are damp, wet or have had recent moisture issues such as any type of flooding either from heavy rains or broken plumbing pipes then mold inspection should be considered.
HomePro Inspection Inc offers complete whole house mold inspection and limited mold inspection services for buyers in Chattanooga. Since mold is a common reaction to an excess uncontrolled moisture problem, it is critical to locate the source and cause of the undesirable moisture. Typically, a complete mold inspection would be conducted if you do not know where the source of the excess moisture is coming from or if you are unfamiliar with the home such as a home you are considering purchasing. A limited mold inspection works well if you know the source of the undesirable moisture and have seen apparent mold growth on moisture damaged areas. Roger Williamson of HomePro Inspection Inc can help you decide which type of mold inspection is best for you.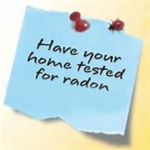 All homes should be tested for elevated radon levels to determine if correction is needed for the home. Inexpensive, disposable test kits are available if you want to test your home yourself. You also can hire a professional residential property home inspection service with proper equipment and training to perform the test for you for a modest fee. If your home purchase is contingent upon radon testing results you will likely need to hire a professional to perform the radon testing. HomePro Inspection Inc offers Continuous Radon Monitoring Testing for an additional fee. Radon testing is done to advise you if excess Radon Gas is present in your home. The results of this test will let you know if your home should be fixed. Fixing your home is done to reduce the Radon concentration levels.
Radon is a cancer-causing, radioactive gas. You can't see radon, you can't smell it or taste it, but it may be a problem in your home. Radon is estimated to cause many thousands of deaths each year. That's because when you breathe air containing radon, you can get lung cancer. In fact, the Surgeon General has warned that radon is the second leading cause of lung cancer in the United States today. Only smoking causes more lung cancer deaths. If you smoke and your home has high radon levels, your risk of lung cancer is especially high. If you have lived in your home for several years without having it tested for radon, it's imperative to schedule a radon pre-listing inspection before selling your home in Chattanooga. Otherwise, you may never know if excess radon was present in that home that may have affected your health negatively.
Radon can be found all over the U.S. It comes from the natural (radioactive) breakdown of uranium in soil, rock and water and gets into the air you breathe. It can get into any type of building — homes, offices, and schools - and result in a high indoor radon level. You and your family are most likely to get your greatest exposure at home where you spend most of your time. Radon testing is the only way to know if you and your family are at risk from radon. EPA and the Surgeon General recommend testing all homes below the third floor for radon, and an inspector certified to perform radon testing and residential property inspection services is one of your best sources to preventing radon contamination in your home.
A swimming pool inspection is available, if desired, for home buyers purchasing a home that has an existing swimming pool. This residential property inspection service is performed during a home inspection for an additional $145 fee. A swimming pool inspection is a visual inspection of the swimming pool as it is found when the pool is inspected. Open pool conditions are preferred. An open pool is in service, uncovered, full of water and the bottom of the swimming pool is clearly visible. If the swimming pool is open when inspected the client will get the most information from the visual inspection. It is important to understand that a swimming pool visual inspection does not include opening or uncovering the swimming pool for the inspection.
New Construction Phase Inspections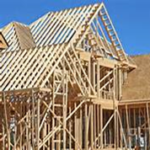 New Construction is the most important home to have inspected! No one has ever lived in the home and there are always 'end of construction builder punch list items' to complete. Good builders in Chattanooga will encourage a competent home Inspection to minimize callbacks after homeowners have taken possession. At a minimum you will want a full home inspection at the completion of construction.
HomePro Inspection also offers phase inspections for improved peace of mind and to provide valuable historical data.
1st Inspection  - Historical photos of the footers
2nd Inspection - Dry In. Wall and roof framing are present, exterior siding and roof covering should be completed but no wiring, plumbing, ductwork or drywall.
3rd Inspection  - Rough In. Electrical wiring, plumbing pipes and ductwork are present but no drywall.
4th Inspection  - Full Home inspection
Builder Warranty Inspection
If you mistakenly thought that you did not need a Home Inspection for your new construction home, do not worry, you are not alone. Many home owners wait until problems are discovered before they understand the value of hiring a professional Home Inspector to prepare the builder punch list of items needing correction. HomePro Inspection has a strong reputation for being very thorough but also has a reputation for being accurate and fair. If your new construction home is still under warranty you want to be certain that the builder has the results of a comprehensive home inspection before the warranty expires. If you are having troubles after your warranty has already expired then you still need a comprehensive repair list so that you can properly maintain your home.   
Often when homeowners are selling their home that is only a few years old they have to pay for builder punch list type repairs that the builder is no longer responsible for since the homeowner chose not to get an inspection when the property was new. Sometimes these repairs cost hundreds of dollars to correct. Sometimes these repairs cost several thousands of dollars to correct. Be proactive. Don't chance it, inspect it before you buy. 
Contractor Dispute Resolution Inspection

Having a disagreement with your contractor? Are you a contractor having a disagreement with a home owner that hired you?
HomePro Inspection may be able to help both sides come to a mutual agreement. Most misunderstandings are related to a communication issue. HomePro Inspection can help homeowners in Chattanooga effectively communicate their expectations to contractors where a breakdown in communication exists. Additionally, HomePro Inspection can also help contractors effectively communicate with homeowners so that all parties have reasonable expectations. HomePro Inspection offers Fact Witness services for legal counsel when needed. Most home inspectors in Chattanooga shy away from this type of work because it is time-consuming and difficult. HomePro Inspection considers this type of work as a valuable community service for both home owners and contractors.
Next Steps...
When you are ready to schedule an inspection, feel free to call me, or earn a $20 discount by scheduling your appointment online here now.
Roger Williamson 423-301-1000